Things to do

in New Zealand
It's not just the amazing vistas and landscapes that a holiday in New Zealand is famous for, there is also a wealth of culture, history, experiences, and activities.
Plan your dream New Zealand vacation
Whether you're visiting for a few days or even a few months, New Zealand is an amazing place to travel with a huge amount of things to do and see. In this guide we'll aim to help you narrow down all the many wonderful options for your holiday and find an itinerary that everyone will love. Whether you're looking for a quiet family vacation, an action-packed tour with friends, or a school/university experience, there are activities for everyone – and we can also help you get to it all.
See the sights
What kind of sightseer are you – a culture buff, a nature lover, or a movie set fan? Great – New Zealand has it all! A visit to the major cities of Auckland and Wellington is a must if you like museums, art galleries, or heritage buildings. We may be a younger country, but the history is rich and there are plenty of historic places to visit. Art deco buildings, historic Māori pa sites, Te Papa Museum, and the gold rush era settlements across the south are just some of the heritage sites to put on your list.
Some of the most iconic mountain scenes can be found in the South Island, which is also teeming with other natural beauties worth stopping at, such as the Pancake Rocks (Punakaiki), Moeraki Boulders, and Split Apple Rock. There's also plenty to see nature-wise in the north too, like the famous glow worm caves of Waitomo. Rotorua & Taupo are must visits for geothermal wonders and natural hot pools. Cape Reinga in the far north offers amazing views of two seas meeting, plus the many beautiful beaches dotted along the entire coastline.
For movie lovers, a Lord of the Rings inspired trip is sure to please. Visit Tongariro National Park to get a peak at "Mount Doom", Hobbiton Movie Set in Matamata for a trip to the Shire, and stop at the Weta Cave & Workshop to go behind the scenes.
Adrenaline boosters
New Zealand is the world's adventure capital – or more specifically, it's Queenstown that claims that title. As a nation with a do-it-yourself, daring attitude, it's little wonder that we've built an international reputation for being an amazing place to come for adrenaline activities. In the North Island, try sand boarding down massive natural sand dunes; white water raft down the highest commercially rafted waterfall (7m!) in the world at Tutea Falls; or sky dive over New Zealand's largest lake, Lake Taupō.
There's plenty to do for thrill seekers in the South Island as well, including of course Queenstown. Here you can try the highest bungy in New Zealand, jet-boat or white water raft past historic gold mining hot spots on the Shotover River, ski or snowboard at one of four ski areas, or take a breath-taking scenic trip across to Milford Sound.
The glaciers of the West Coast can be explored at a distance from a helicopter or scenic flight as well, but if you want to get up close and personal, you can also take on a guided glacier hike. Not far up the coast is Charleston, where you can go black water rafting through glittering glow worm caves.
Indulge & unwind
Foodies, wine buffs, and leisure lovers alike will find plenty to savour in New Zealand. You'll find gastronomic treats in all of the major cities, from quirky street food stalls to fine dining experiences and everything in between. New Zealand has extremely fertile soil in both the North and South islands along with favourable growing conditions, so there is a rich variety of fresh produce on offer year-round. Seafood is a major theme, with local oysters, shellfish, and fresh fish featuring on many menus.
Wash it all down with a glass of sauvignon blanc, possibly New Zealand's most famous wine variety. As a world renowned wine producing country, we also produce award-winning chardonnay, pinot noir, and a whole host of other grape varieties and styles. Get to know New Zealand wines with a wine tasting at one of the many top vineyards in the main growing regions, such as Otago, Nelson, Wairarapa, or Hawke's Bay.
For leisure activities, you've got plenty of choice as well. Try a boat cruise for a relaxing way to visit the sights by water, and see if you can spot whales or dolphins while you sail. Take a relaxing dip in a natural hot pool or geothermal spa, packed with natural minerals to replenish your skin. A carved piece of pounamu makes a great souvenir to take home with you for a loved one – that's New Zealand greenstone.
Absolute Aotearoa Are Sweet As! I recently got back from a 3-week trip and I couldn't have asked for a better experience! Cam and Amanda went above and beyond to make sure our group got the most out of our time in New Zealand. Although A…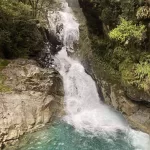 HarmonyJo
February 7, 2023
Best Time of Our Lives! Our driver Cam was amazing. He was organized, always on time, great manners, very informative of all the places we saw, the things we did, the people of New Zealand, and all the questions we threw at him. We could…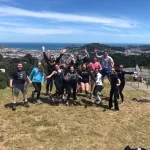 Justine
Brockport Study Abroad 2020 Cam is the best tour guide!! He brought our study abroad group all the way from the South Island to the North Island in 3 weeks! Cam was so knowledgeable on everything and I'm so glad that we were able to have…
Rachel
City by City 20 Day Tour Through New Zealand We traveled through New Zealand from the South to the North Island - all in 3 weeks! I was with a study abroad program, but I think this type of experience with tour guides like Cam would be e…
Shelby
Brockport College Study Abroad Travel Group Absolute Aotearoa is absolutely the way to go. Our study abroad group of 15 traveled for 20 days with this company. Cam was not only one of the best people on the trip, he and Amanda went above…
Nelly
Unforgettable Memories Our family had a 6 day private trip in the North Island organized by Amanda and fulfilled by Cameron. We were taken right from the Auckland airport and our trip ended in Wellington. Cameron was very informative, po…
Dora
Absolute Aotearoa - Absolute Best Way to Tour New Zealand! I recently went on a faculty-led study abroad with my university where we studied New Zealand's culture, and we toured all over the North and South islands with Absolute Aotearoa…