Group Transport

Bookings
Absolute Aotearoa are New Zealand's most flexible group travel company! We offer fully flexible transport for any size group, based on your itinerary, or we can design an itinerary for you.
New Zealand's most flexible group travel bookings
Experience New Zealand in the most authentic way with flexible, personalised, and friendly group travel with Absolute Aotearoa.
Custom build an itinerary with us, with all the bells and whistles – accommodation, tour van or coach transport, and as many stops and activities as you want. Or, if you already have an itinerary, we can provide personal, private transport for you and your group to safely get around.
We can cater for group transport of any size and shape! From families and friends to sports teams, student and faculty tours, through to larger corporate and social groups. Find out how we can make your New Zealand travel easy and memorable.
1
Who will be on this trip?
Your group! We cater for all types of private group trips and tours. Here are just some of the groups we have taken on tour before:
2
Group tour size
Our transport options
3
Tour inclusions & optional extras
Your trip in New Zealand with us can include as much or as little as you would like. Along with the transport, a driver/guide and commentary is always included.
Accommodation
Activities
Group meals
Alternative transport (e.g. train journeys, domestic air flights)
Inter-Island ferry between North & South Islands
As a bespoke tour company, our group transport tours are built to suit you and your itinerary, not the other way around.
Our experienced drivers will give full commentary while touring and pride themselves in running a safe, informative and relaxed tour environment.
While we will have an itinerary to follow, we enjoy seeing where the day will take us and if we make an impromptu stop along the way, then great!
We are all about showing off New Zealand and all our country has to offer and the best way to go about this is to be as New Zealanders are – casual and relaxed!
5
New Zealand accommodation
New Zealand has a fantastic range of accommodation options from great quality budget hostels to five-star luxury hotels. All accommodation we book will be reviewed by us to ensure that you and your group will be comfortable and your needs met, including checking recent reviews and also going by personal experiences.
However, if you have a set accommodation provider you would like to stay with that is fine, just let us know. If you prefer to make your own bookings, this is also fine, you just need to let us know where you are staying so we can arrange pick ups and drop offs.
6
Activities in New Zealand
New Zealand has so many activities to choose from! If you do not know what you would like to experience on your New Zealand trip, just tell us your interests and we can provide some suggestions on what you can experience. From hiking up a dormant volcano to swimming with dolphins, we can find the best activities to suit your New Zealand tour.
At Absolute Aotearoa, you'll get to see and do the things YOU want to – we don't have set itineraries to pre-book. We aren't like other group tour companies, with rigid stops that you have to follow even if you had other plans, and large buses crammed with people who aren't in your travel group. All of our New Zealand tours are completely customised to suit your group's size, needs, and budget.
As a booking agent for accommodation, activities, meals, and more, and over 20 years of experience within the tourism industry in New Zealand, we have all the industry knowledge and connections to make your group's trip a dream!
Absolute Aotearoa Are Sweet As! I recently got back from a 3-week trip and I couldn't have asked for a better experience! Cam and Amanda went above and beyond to make sure our group got the most out of our time in New Zealand. Although A…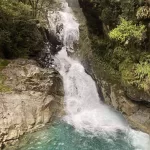 HarmonyJo
February 7, 2023
Best Time of Our Lives! Our driver Cam was amazing. He was organized, always on time, great manners, very informative of all the places we saw, the things we did, the people of New Zealand, and all the questions we threw at him. We could…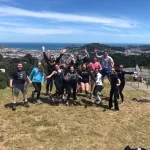 Justine
Brockport Study Abroad 2020 Cam is the best tour guide!! He brought our study abroad group all the way from the South Island to the North Island in 3 weeks! Cam was so knowledgeable on everything and I'm so glad that we were able to have…
Rachel
City by City 20 Day Tour Through New Zealand We traveled through New Zealand from the South to the North Island - all in 3 weeks! I was with a study abroad program, but I think this type of experience with tour guides like Cam would be e…
Shelby
Brockport College Study Abroad Travel Group Absolute Aotearoa is absolutely the way to go. Our study abroad group of 15 traveled for 20 days with this company. Cam was not only one of the best people on the trip, he and Amanda went above…
Nelly
Unforgettable Memories Our family had a 6 day private trip in the North Island organized by Amanda and fulfilled by Cameron. We were taken right from the Auckland airport and our trip ended in Wellington. Cameron was very informative, po…
Dora
Absolute Aotearoa - Absolute Best Way to Tour New Zealand! I recently went on a faculty-led study abroad with my university where we studied New Zealand's culture, and we toured all over the North and South islands with Absolute Aotearoa…