About

Absolute Aotearoa
Our story, our background and philosophy - get to know us before your tour!
Meet Absolute Aotearoa
What are we all about? It's in the name – Aotearoa, New Zealand!
​We have travelled New Zealand extensively and enjoy being out on the road. You'll find that one of our favourite things to do is share our beautiful country with those who want to see it!
​Founded in 2010, Absolute Aotearoa is a small independently owned business, providing professional planning when booking travel in New Zealand. Being a small company ensures quality, attention to detail and adds a personal touch. Our love for the country and all its many amazing aspects to show people means that no two tours we run will ever be the same.
New Zealand has amazing options on offer, from stunning scenery and beautiful people, to adventurous activities and comfortable accommodations. Absolute Aotearoa is sure you will share in our enthusiasm when you and your group are travelling New Zealand with us.
Our background
Together our owners Cam and Amanda have a wealth of experience in the travel and tourism industry; ranging from coach touring, guiding and operations, through to accommodation management. With over 20 years' experience driving all types of heavy vehicles on New Zealand roads in all kinds of weather and completion of a number of defensive driver training courses, the knowledge of New Zealand's roads are excellent. Not only that, but we have built up a network of fantastic contacts both in and out of the tourism industry, and a knowledge of some amazing hidden gems to see along the way.
Your tour vehicle will be driven by knowledgeable, friendly and relaxed drivers that feel most at home travelling with a group. With many years travel under our belts from touring New Zealand, it's about time we show you around our back yard.
So sit back, relax and let us do the driving.
Absolute Aotearoa Are Sweet As! I recently got back from a 3-week trip and I couldn't have asked for a better experience! Cam and Amanda went above and beyond to make sure our group got the most out of our time in New Zealand. Although A…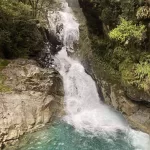 HarmonyJo
February 7, 2023
Best Time of Our Lives! Our driver Cam was amazing. He was organized, always on time, great manners, very informative of all the places we saw, the things we did, the people of New Zealand, and all the questions we threw at him. We could…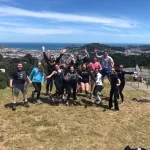 Justine
Brockport Study Abroad 2020 Cam is the best tour guide!! He brought our study abroad group all the way from the South Island to the North Island in 3 weeks! Cam was so knowledgeable on everything and I'm so glad that we were able to have…
Rachel
City by City 20 Day Tour Through New Zealand We traveled through New Zealand from the South to the North Island - all in 3 weeks! I was with a study abroad program, but I think this type of experience with tour guides like Cam would be e…
Shelby
Brockport College Study Abroad Travel Group Absolute Aotearoa is absolutely the way to go. Our study abroad group of 15 traveled for 20 days with this company. Cam was not only one of the best people on the trip, he and Amanda went above…
Nelly
Unforgettable Memories Our family had a 6 day private trip in the North Island organized by Amanda and fulfilled by Cameron. We were taken right from the Auckland airport and our trip ended in Wellington. Cameron was very informative, po…
Dora
Absolute Aotearoa - Absolute Best Way to Tour New Zealand! I recently went on a faculty-led study abroad with my university where we studied New Zealand's culture, and we toured all over the North and South islands with Absolute Aotearoa…