New Zealand's most flexible tour company
Settled on a visit to our beautiful country? From private tours of two, through to student travel and larger group bookings, Absolute Aotearoa is proud to offer the most flexible New Zealand tour holidays and group bus transport around.
Anywhere you want to visit, anything you want to do while you're here – we'll build an itinerary designed around you and your needs, or take you where you need to go if you already have an itinerary in mind. Our guides are friendly, passionate, and reliable, and will leave you grinning from ear to ear as you explore from A to B!
Where are you heading to?
Discover beautiful New Zealand
Rugged mountains, sparkling lakes, adventure activities, world-class hospitality, and top-notch photo spots – what more could you want? There's a wealth of things to do and see in Aotearoa New Zealand. We'll take the stress out of organising your trip and making sure you see and do all the things you want to while you're here.
Explore our unique landscape and culture the hands-free way with your very own tour driver guide, and we can also arrange activities, meals, and accommodation, from back-packers to five-star options.
Our difference
You're so much more than a tourist, and we are so much more than a tour company. Every tour we make is different to the last, completely tailored to the person or group. You won't find a more flexible student tour programme or private travel holiday around.
That's why we don't have fixed itineraries on our site to book – you're free to build the New Zealand vacation of your dreams.
Absolute Aotearoa Are Sweet As! I recently got back from a 3-week trip and I couldn't have asked for a better experience! Cam and Amanda went above and beyond to make sure our group got the most out of our time in New Zealand. Although A…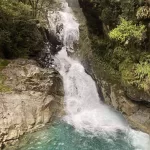 HarmonyJo
February 7, 2023
Best Time of Our Lives! Our driver Cam was amazing. He was organized, always on time, great manners, very informative of all the places we saw, the things we did, the people of New Zealand, and all the questions we threw at him. We could…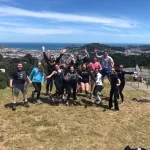 Justine
Brockport Study Abroad 2020 Cam is the best tour guide!! He brought our study abroad group all the way from the South Island to the North Island in 3 weeks! Cam was so knowledgeable on everything and I'm so glad that we were able to have…
Rachel
City by City 20 Day Tour Through New Zealand We traveled through New Zealand from the South to the North Island - all in 3 weeks! I was with a study abroad program, but I think this type of experience with tour guides like Cam would be e…
Shelby
Brockport College Study Abroad Travel Group Absolute Aotearoa is absolutely the way to go. Our study abroad group of 15 traveled for 20 days with this company. Cam was not only one of the best people on the trip, he and Amanda went above…
Nelly
Unforgettable Memories Our family had a 6 day private trip in the North Island organized by Amanda and fulfilled by Cameron. We were taken right from the Auckland airport and our trip ended in Wellington. Cameron was very informative, po…
Dora
Absolute Aotearoa - Absolute Best Way to Tour New Zealand! I recently went on a faculty-led study abroad with my university where we studied New Zealand's culture, and we toured all over the North and South islands with Absolute Aotearoa…